PocketPC
PPC 2002 Themes available for download and extensive listings of PPC links and PPC downloads.
Quench Software's Birthday Wrangler Pro and Kitara:Genesis for PPC!

Computer not cooperating?

Have a virus?

Website not exactly what you want?

Don't have a website and think you can't afford one?
Jumping Cholla Enterprises, Inc (JCE), founded in 1991 in Scottsdale, Arizona, provides computer consulting, help with Windows 95/98/ME/2000, network setup, graphic design & web design for small and large businesses, as well as to individuals around the United States. Jumping Cholla Enterprises, Inc. is currently located in Queen Creek, Arizona.
If you, as an individual or as a business, are having problems with your Window 95/98/ME/2000/XP computer system, need help with software & hardware installation, need to set up a professional website, need help with graphic design or data input, want to set up a home or business network, or have questions about your PocketPC or your Nomad Music Jukebox, please contact us and we will be happy to assist you.
We pride ourselves on our customer service and are always available, 24 hours a day, 7 days a week, 365 days a year.
We know JCE, Inc. can help you and make your daily computer work easier. Please contact us at your convenience.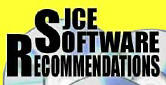 NJB & MP3
We're a mirror site for Trapper Software's MP3 Library download.
Check out our list of MP3 & NJB Links and Downloads